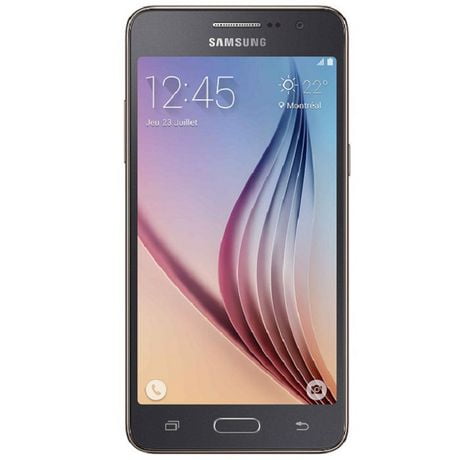 The GALAXY Grand Prime combines sophistication and powerful performance, compressing all the essential features for fun on the go into a sleek, modern package. But svelte doesn't mean small: The 5" qHD display makes sure nothing cramps your style.

Selfies with friends have never looked better. The GALAXY Grand Prime has a 5MP front camera with an ultra-wide view angle of 85 degrees. The wider angle of view means you can get more of your friends and more of the background in every shot—and leave the selfie stick at home. The high resolution ensures you'll get crisper, more awesome photos that you can't wait to post.

You won't have to worry about your phone running out of juice at the wrong moment. The GALAXY Grand Prime offers a 2,600mAh battery, so you can watch video, listen to music and keep your apps running for even longer.